Warragul Respiratory Clinic
The Australian Department of Health has funded 100 private practice respiratory clinics across Australia to provide dedicated services to people with mild to moderate COVID-19 symptoms.
Respiratory Clinics assess, test and diagnose respiratory cases and now also offering COVID-19 Vaccinations.
Warragul COVID-19 Respiratory Clinic is located in a portable building behind Central Clinic, 170 Normanby St, Warragul.
Staffed by a medical team comprising of doctors and nurses from Central Clinic and other local clinics, who is supported by Warragul Specialist Centre receptionists to assist with your appointment enquiries.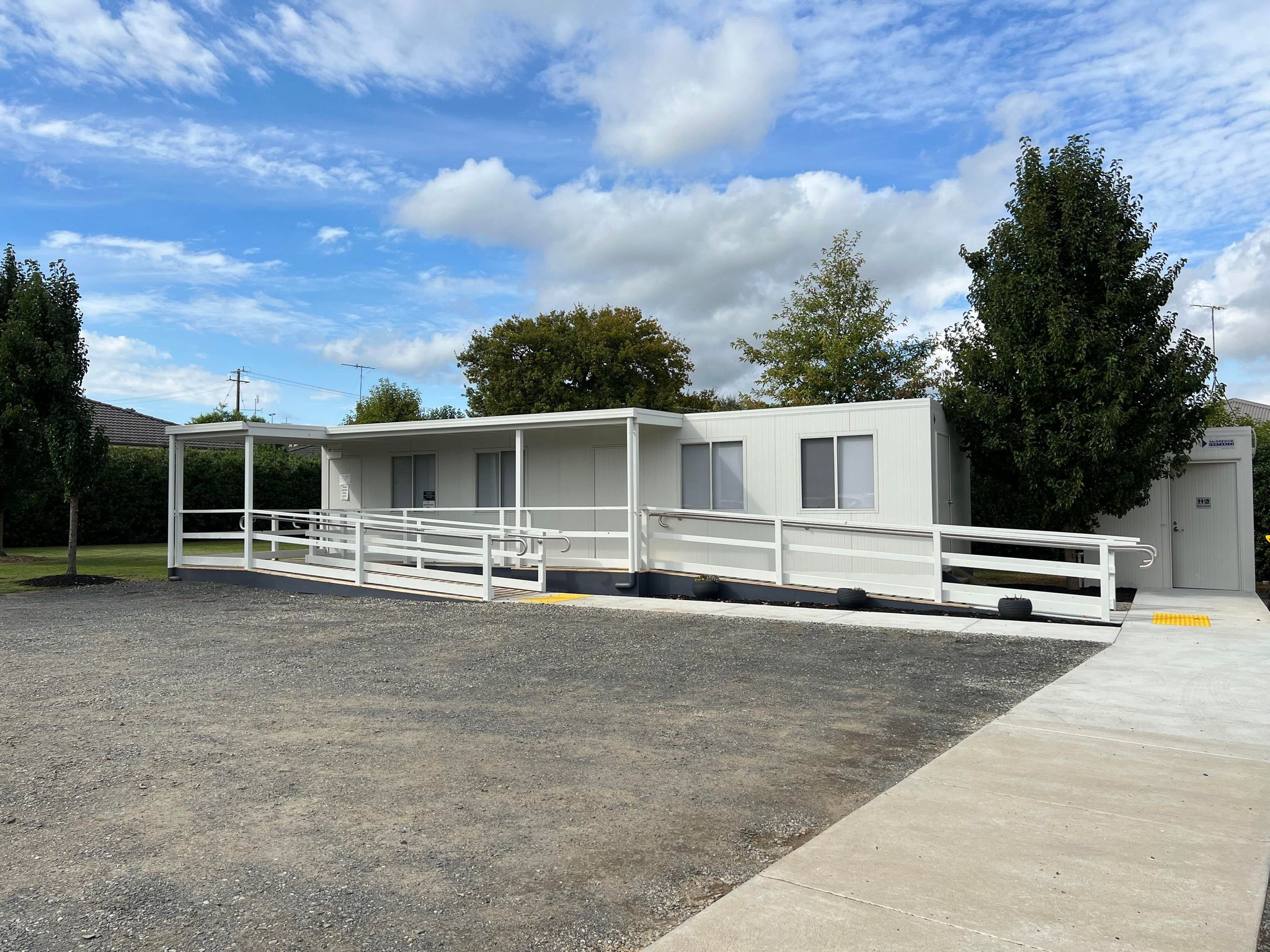 ALL SERVICES ARE BY APPOINTMENT ONLY
Monday - Friday
Location: Central Clinic - entrance via Stoffers Street, Warragul. (Portable Building behind Central Clinic)
Phone: 03 5642 6666
If you have any of the following symptoms we strongly encourage you to have a COVID-19 test:
Fever/Chills or Body aches
Cough/Sore throat or runny nose
Shortness of breath or difficulty breathing
Headache or Fatigue
New loss of taste or smell
Nausea or vomiting
The sooner you Head to Health, the better you'll feel.
Head to Health supports Victorians of all ages. If your mental health is suffering, call Head to Health now.
Take the first steps towards finding the mental health and wellbeing support that's best for you.
If you've never felt like this or asked for help before, now is the time to reach out.
The sooner you talk about your mental health, the sooner you get the help and support you need to move forward and feel stronger.
It couldn't be easier. A trained professional will take your call, give you advice, and connect you to the best support or service for you. This may be to an existing mental health service or, if appropriate, to a Head to Health hub.
1800 595 212 (free call)
8.30am – 5pm Monday – Friday (except public holidays).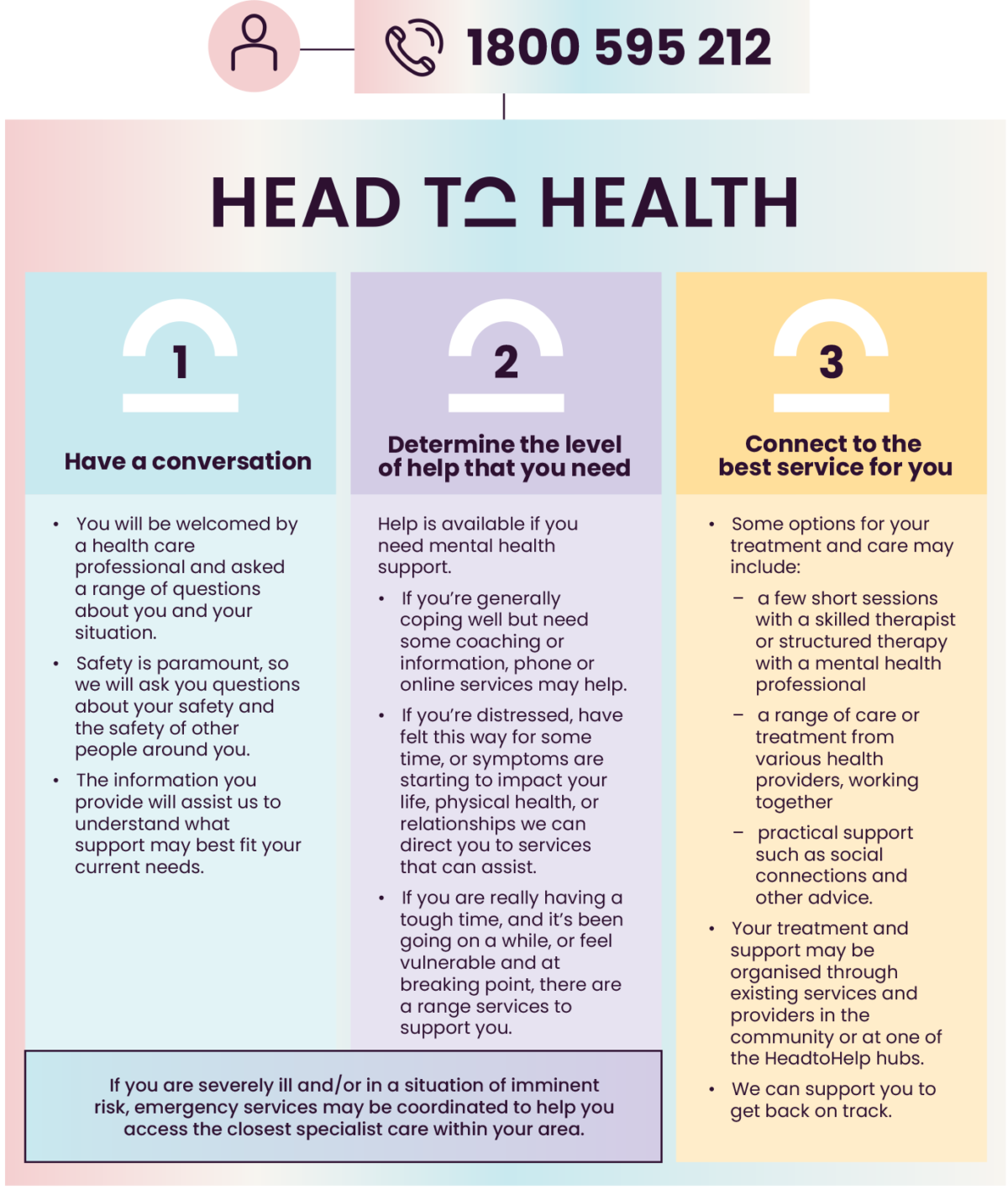 Address:
197-199 Sutton Street, Warragul VIC 3820
Phone
Clinic Hours
Monday – Friday 8:30am - 5pm
Making an appointment
Specialist & Allied Health appointments to be made by phone
Fees and Billing
Please contact Warragul Specialist Centre if you have a question regarding Allied Health and Specialist fees.
Please note that 48 hours notice is required. This means that if you need to change or cancel your appointment you must arrange this no later than 48 hours prior to your scheduled appointment time, otherwise you will be charged a cancellation fee.
Please note that Medicare and private health insurance do not provide rebates for cancelled or unattended appointments.
Melinda - Senior Receptionist
Sarah - Receptionist
Trish - Receptionist
GP's are required to fax referral to 03 5642 6699 and reception will look after the booking for the specialists. Appointments can vary from 15 minutes and up to an hour depending on the specialist and needs of the patient.
A/Prof Soumya Basu
Beau-Tox-Bar
Dr Stephen Ah-Kion
Mrs Emma Jettner
Mr Vibhuti Mahanta
Dr Anton Rajadurai
Dr Michael Farber
Dr Hugo Fernandes
Dr James Sapontis
Dr Ravish Jootun
Ms Lisa Veitch
Head To Help
Dr Shafaet Jamil
Mr Joseph Gunn
Mr Jonathan Robin
Mr Gayan Padmasekara
Mr Kosta Calligeros
Dr Gavin Weekes
Dr Ganesha Param
Dr Rajendra Hegde
Dr Ali Kian Mehr
Dr Paul Huang
A/Prof Alistair Wright
Gippsland Lung Function
Dr Mirza Baig
Let us help you find what you're looking for
Get in touch with Warragul Specialist Centre