Consultant Gynaecologist & Fertility Specialist- NewLife IVF
MBBS FRANZCOG MRMED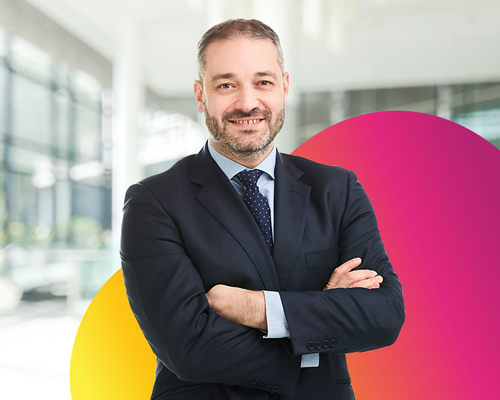 Biography
Dr Hugo Fernandes is a consultant gynaecologist and fertility specialist known for his caring and easy-going clinical manner. He completed his O&G training at Monash Health before undertaking a 2-year Advanced Laparoscopic Surgical Fellowship at the Royal Women's Hospital in Melbourne. He also holds a Masters in Reproductive Medicine. Hugo has public appointments on the Advanced Endosurgical Units at Monash Health and The Royal Women's Hospital. He offers specialist care from Epworth Richmond, Coburg and Clayton. He regularly attends sessions in Warragul and Mildura and is passionate about providing women living in regional and rural Victoria with access to advanced gynaecological surgery and quality fertility care.
He is an active member of AGES, the peak gynaecological and surgical body in Australasia. He is regularly invited to speak at AGES scientific meetings and is also involved in training new fellows. He is very proud to have been one of the first of three doctors in Australia to be accredited as an 'AGES Advanced Surgical Fellow', making him one of only a handful of gynaecologists in Australasia certified to operate at the very highest level of surgical difficulty.
Hugo is particularly proficient in and enjoys using minimally invasive (keyhole) techniques to help manage conditions such as fibroids, endometriosis and pelvic masses. These can affect a woman's ability to conceive and Hugo is often referred patients by other O&G specialists for surgery: "I enjoy the complexity and challenge of keyhole surgery, and am still in awe at how quickly patients recover."
Hugo is known for his relaxed, patient-focused consultations and thoroughly enjoys interacting with and helping couples to become parents: "My partner and I had our own unique struggles in becoming parents, but we now have four girls whom we adore. I get the challenges, the frustration and the tears of trying for a family. Being able to help others achieve their own family is what gets me up in the morning … Well that and four girls wanting breakfast!"
Known for his penchant for 80s love songs and pop while operating ("There is no surgery that isn't made better with a good 80s mix!"), Hugo also confesses to being a 'plane nut' with a love for all things aviation. When he's not travelling around the world in winged machines, he can be found enjoying a good shiraz, a good coffee or a good dessert (preferably all three!).